TPUSA MSP PARTNERS, Listen up!! Want some extra money for the holidays!?
It's as easy as adding your clients printers to our managed print program!
That's right, we support customer owned devices on a standard month-to-month contract on straight cost per page usage. What is that? In this scenario, the customer simply pays for the amount of pages printed.
Customer Invoice = # of pages printed x cost per page
The cost per page charged includes auto-replenished OEM toner, on-site service, and maintenance parts. The customer no longer worries about print and it is a definite cost saver!
Here is the challenge;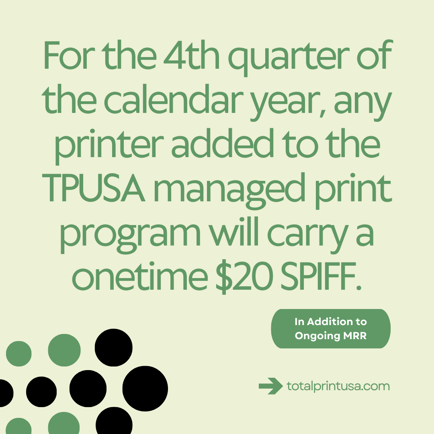 Throughout the rest of the year, we have some exciting opportunities available exclusively for our valued MSP Partners;
Any customer-owned single function printers or MFPs added under contract by you will earn up to a $20 spiff per device (ie 25 printers= $500 bucks) + normal MRR

Any customer-owned A3 copiers added will earn $50

The MSP with the most added customer owned devices will receive an additional $250 TPUSA Mastercard




How To Earn:
Add any customer-owned device on a month-to-month contract between now and December 6th.
The total amount of devices will be added at the end of year and you will receive a nice payout on December 15th in time for the holidays!
*MSPs will still earn their monthly re-occurring revenue on all devices added
How to get started?
Send a device list to your account manager
We will turn around a proposal and walk you through the process
By joining our program, you can revolutionize the way your clients manage their printers and copiers while boosting your MRR effortlessly. You'll not only save your clients money, but you'll also free them from the hassle of managing their own printers - all while earning extra income.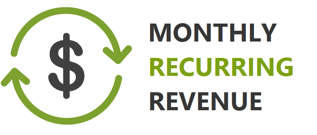 Don't miss out on this opportunity to grow your business and make a positive impact on your clients' printing needs. Contact us today for more information on how to get started!