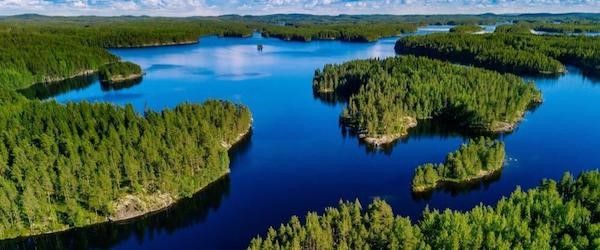 Mar 19, 2019 (3BL Media via COMTEX) -- SOURCE:HP, Inc.
News highlights:
The company reached its goal of 100% zero deforestation with its HP-branded paper two years ahead of schedule [1] , and is on track to achieve zero deforestation of its paper-based packaging by 2020 - marking a major milestone in the company's journey toward a forest positive future.
HP's vision is to deliver carbon neutral offerings; HP customers have reported a 33% annual reduction in carbon emissions, energy consumption, and cost per device with HP's Managed Print Services [2] .
The company's line of printers supports closed-loop recycled plastics, specific products made with up to 30% closed-loop, post-consumer plastics [1.]
HP announces new energy efficient EcoSmart LaserJet printer and EcoSmart black toner with lower melt temperatures that result in lower energy consumption [3] .
HP supplies study reveals over 50% of today's US workforce expects employers to commit to sustainable practices and this impacts employee recruitment, retention and advocacy [4] .