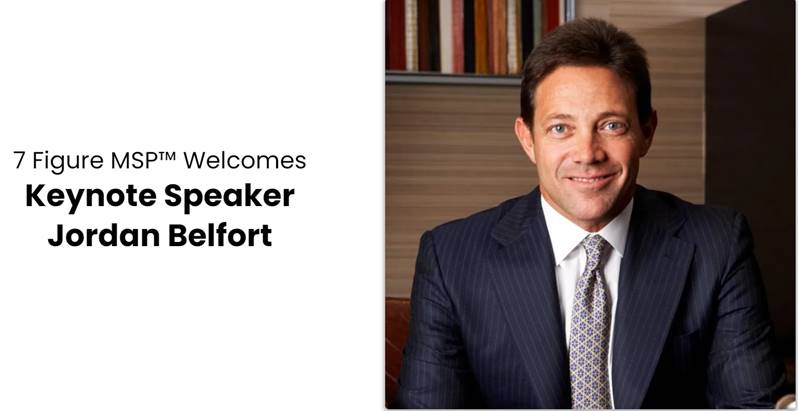 Jordan Belfort, the legend from the iconic 'Wolf of Wall Street,' will be attending this year's 7 Figure MSP Live Event as the keynote speaker this month in Ft. Lauderdale, Florida! He'll be sharing invaluable insights from his journey as a remarkable salesman and entrepreneur.
Guests will also have the opportunity to have dinner with Jordan Belfort on Thursday, October 26th, where you'll sit at the table with Mr. Belfort and talk about all things life, sales, experiences, and more. From his unparalleled sales strategies, to the mindset that propelled him to the top, this is an opportunity you don't want to miss! See what Jordan Belfort himself has to say about the event here!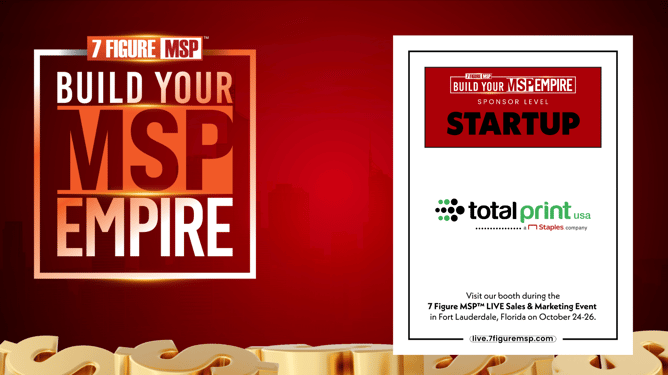 Be sure to stop by our booth at the event to connect with the TotalPrint USA team. We're excited to engage with current and future MSP partners, and we have some exciting information to share about our MSP Agent program. Discover how you can enhance your tech stack and increase MRR by incorporating managed print services.
For more details and ticket information, click HERE. Register using our code TOTALPRINTUSA and save 80% on your registration!
We hope to see you there!