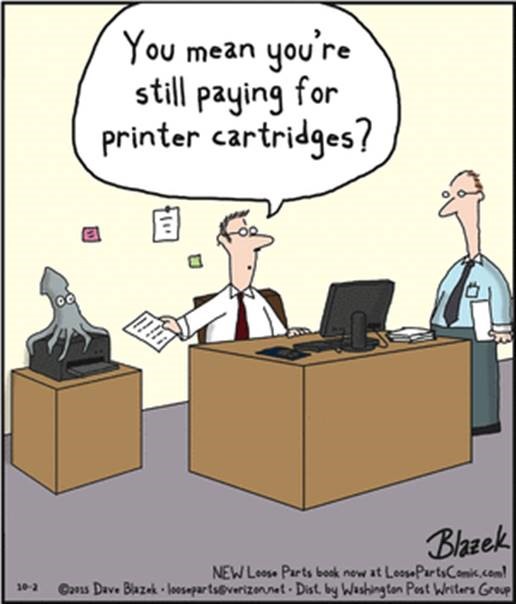 We can only wish. However, the next best thing is TotalPrint USA's Managed Print Services Program. Never have to worry about buying ink or toner again. Our auto replenishment program makes sure you always have ink and toner when you need it.
For less than what you are paying now for just ink and toner, we will supply you with all the ink and toner you need plus we also include on-site service, parts, and labor to keep your printers and copiers in tip top shape.
Our Managed Print Services program is second to none. We have one of the largest nationwide service footprints in the industry and it is growing every day. We provide everything you need (except paper*) to keep your existing printer and copier fleet up and running.
If you need new printers or copiers, we can supply you with all brand new equipment that includes OEM ink and toner through our No Lease program. Whether you need just a few new devices or you need to refresh your entire fleet, our Managed Print Services program provides huge savings over leasing or buying your own equipment.
Call us today to see how TotalPrint USA can help with managing your printer and copier fleet. 855-915-1300
*TotalPrint USA is a division of DEX Imaging / Staples and can also supply paper at reduced costs through our Managed Print Services programs.