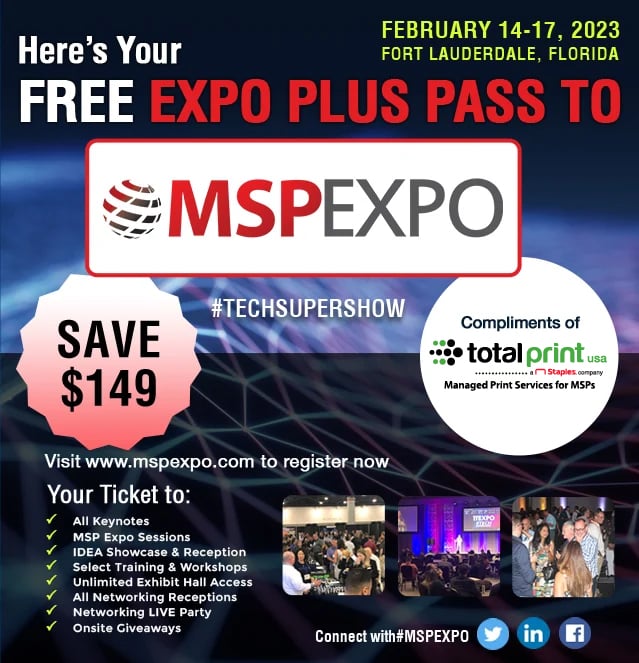 TotalPrint USA will be attending the MSPEXPO this February 14-17, 2023, Booth #762. We are the premiere managed print services company for MSPs and will be hosting meetings, raffles, and giving live demo's.
We are inviting our MSP partners to join us for FREE at the expo. Please click HERE to register your MSP company to attend complimentary of Total Print USA.
As an added bonus, on Thursday February 16th at 9:15 10:00 am, we will be a featured speaker for a panel discussion titled "Grow your MSP Business with Managed Print Services." Let us know you are attending, we look forward to connecting!
If you are interested in attending, but have some questions, feel free to schedule a Meeting HERE to get help today!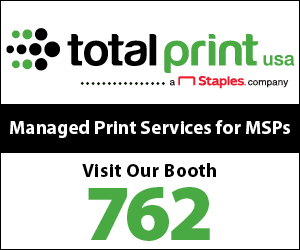 Get your free expo pass plus to MSPEXPO courtesy of TotalPrint USA. Click on the link below to register.
https://www.tmcnet.com/scripts/events/registration.aspx?theplan=ITMSP0223&sc=TOTALPRINT