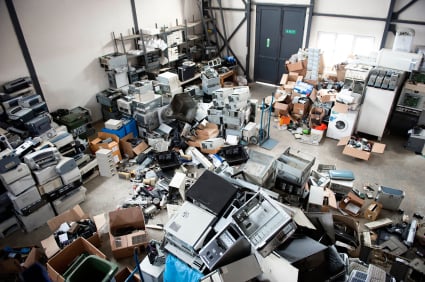 Before you choose a Managed Print Service vendor, have you visited their facilities? Have you seen how they run their operations? How the inside of their warehouse looks? If not, you might want to check it out before signing that long term deal with them.
In Managed Print Services, a properly stocked and efficiently run warehouse is key to success. With so many new printers, copiers, and multi-function machines coming in and out, it gets pretty hectic. The logistics involved to have the correct inventory in stock at the right time is immense. Then, add on all the parts, toner, and consumables to support these machines and you are looking at a pretty daunting task.
TotalPrint USA understands the importance of having an optimally run warehouse. All of our warehouses are air conditioned, clean, and organized. In addition, we have the best ERP systems in place to manage them and make sure we can always fulfill out customer's requests at a moments notice.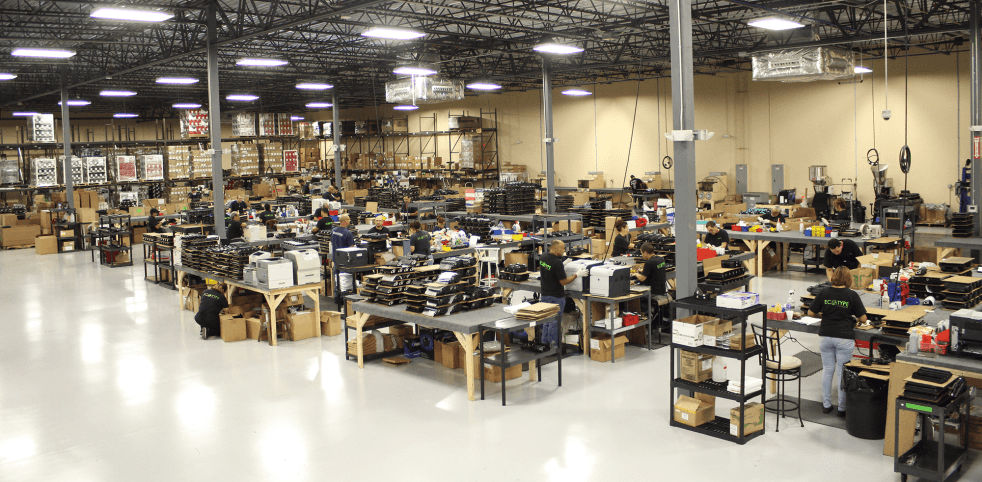 TotalPrint USA keeps a huge stock of printers, copiers, and multifunction machines in stock. We carry an average of 8 to 10 million in inventory in order to serve our customers and do not suffer kinks in supply chain. When you place an order with us, we are able to ship it from our warehouse same day. In contrast, most vendors do not have this capability and have to drop ship your items causing delays and extra costs.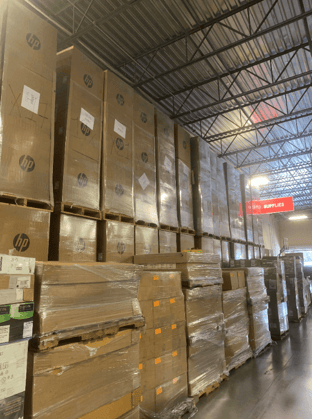 Having the proper loading docks and ramps allows for all the equipment to be moved very easily. We have trucks picking up and delivering to our facilities all day long and getting them in and out is crucial when you are on a timeline.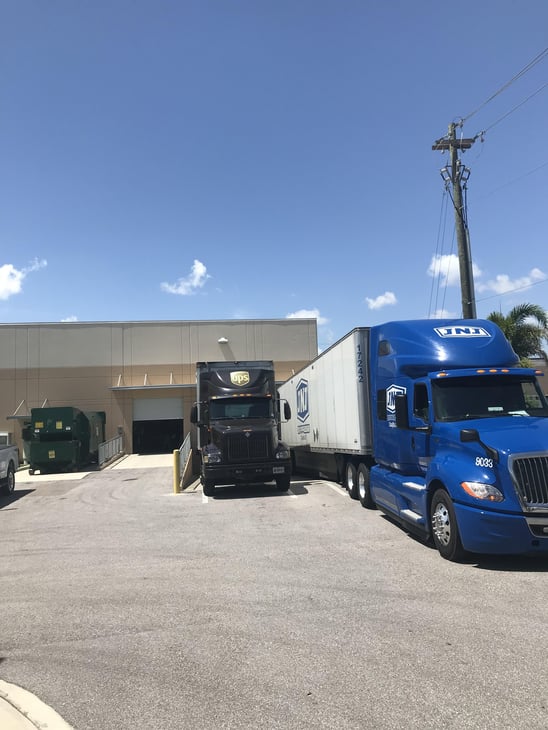 The view from inside one of our 60,000 foot facility.

We stock an abundance of equipment at each of our warehouses. This allows us to take an order and ship it out same day.