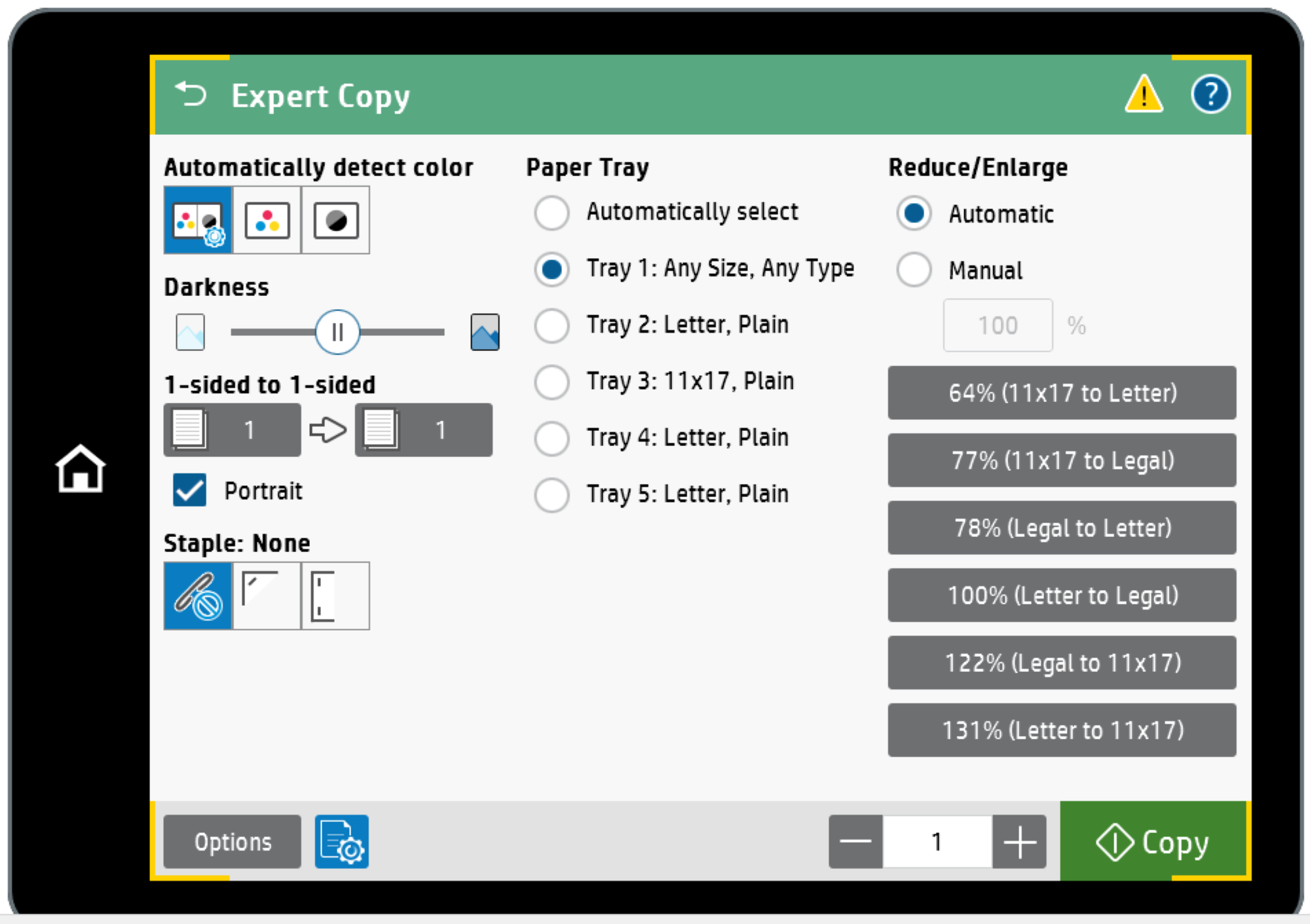 When it comes to making copies on the HP LaserJet MFPs, things just got a lot easier with Expert Copy mode. When Expert Copy mode is turned on, the screen used to make copies is structured more along the lines of a traditional copier making it much easier for your end users to make copies.
From the Expert Copy mode screen, the users now have the ability to change the most commonly used copy functions instead of having to drill down through the options to change these settings.
On the Expert Copy mode screen, the users will be able to do the following:
Choose whether to copy in B/W or Color
Lighten / Darken copies
Choose 1 sided to 2 sided or 2 sided to 1 sided copies
Change orientation from portrait to landscape
Select stapling options
Select Paper Trays
Automatic Reduce or Enlarge documents
If you have used the HP LaserJet MFPs in the past, you know that there are several areas that need to be accessed to change these options. Now this can all be done on the main copy screen making it much easier for your end users to make copies.
To enable Expert Copy mode, access the MFPs Embedded Web Server page and choose Copy/Print from the top menus and then Expert Copy from the Left Menu. Check the Enable Expert Copy box and change the Initial Copy View to Expert Copy. Make sure to click Apply in the lower right corner of the page to save your settings. Your end users will love you.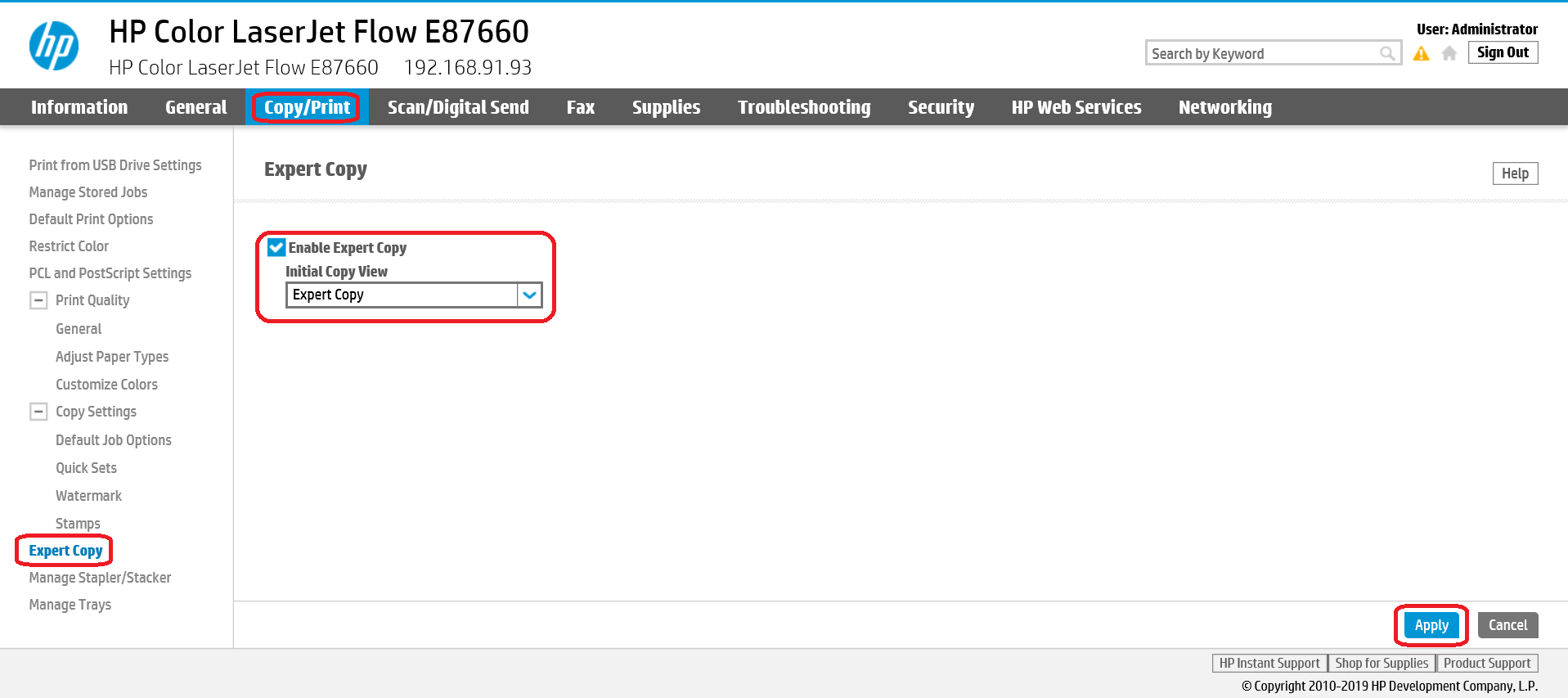 To learn more about how you can get the most out of your HP Devices or help with setting up or configuring your HP Devices, contact TotalPrint USA for free, no-cost, no-obligation, technical support. You will be glad you did.