When it comes to the best printers, copiers, and multifunction printers (MFPs), HP has the competition beat hands down. With maximum uptime and the world's most secure printers and copiers, choosing HP as your printing and copying device of choice is a no brainer.
That's why TotalPrint USA exclusively uses the entire HP product line to achieve the best printing and copying experience for your organization.
Click on any of the images below to see more about how HP is the Industry leader when it comes to printing.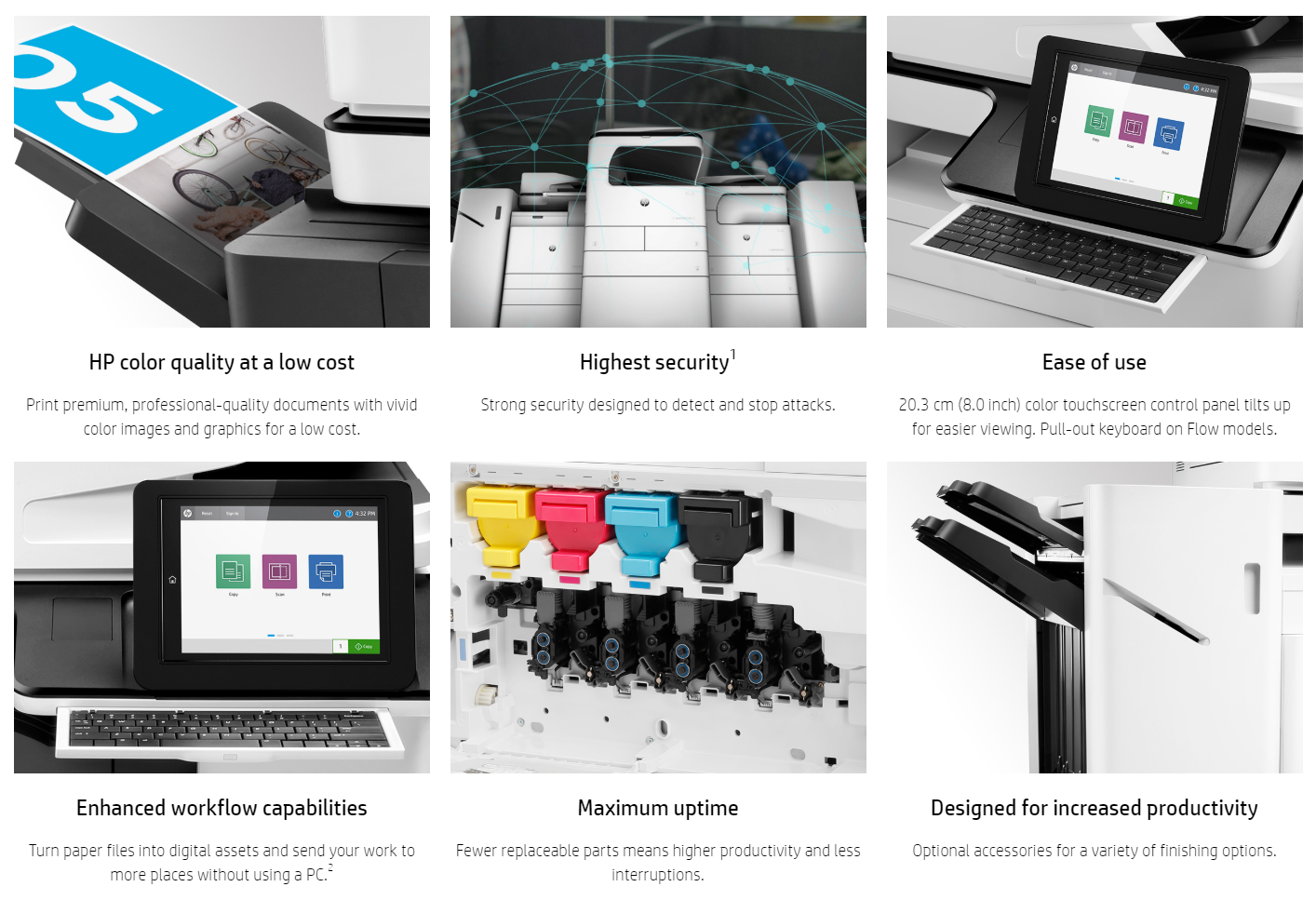 IDC MarketScape has recognized HP as the de facto industry standard for printing, managed print, workflow, and security.

HP is the leader in printing and is supported in more software applications and programs than any other vendor out there.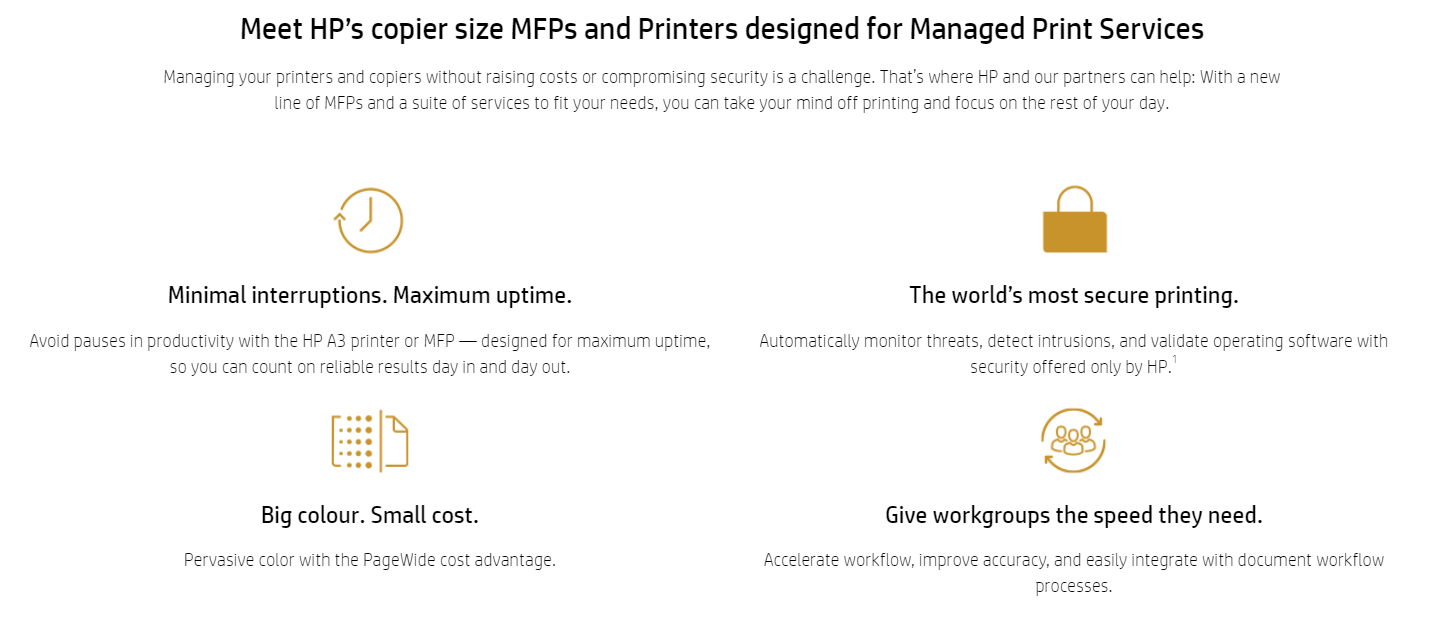 See the entire HP Line of printers, copiers and multifunction printers.