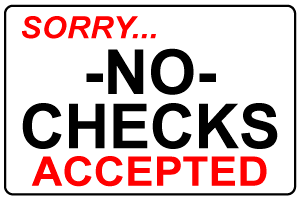 TotalPrint USA announces a Payment Deferral Program to assist businesses during this difficult time.
During these tough and uncertain times, many companies are feeling the economic pinch of what has been going on in the world. We are all just trying to make money, pay the bills, keep the business open, and more importantly, keep our employees employed.
As a way to help our fellow businesses during this difficult time, TotalPrint USA has created a Payment Deferral Program where businesses can get Printers, Copiers, and MFPs that they need today and not have to make any payments for three months.
Does that mean that on the 4th month you will have to catch up and pay for the previous 3 months as well?
No. That would defeat the purpose of this program. We are simply trying to provide businesses a way to get the equipment they need today without having to worry about making a payment for 3 months and not getting penalized for doing a payment deferral.
Our payment deferral program gives you two options on how you can defer the costs incurred during the first three months.
Spread these costs over the remaining term of your agreement. Basically we will divide the first 3 month's costs by the number of months remaining on your agreement and add that to your monthly bill going forward. This will be a very small amount since it will be spread over many months.
Add the first three month's costs to the back end of your agreement. Basically this would be the same as extending your agreement 3 more months.


We do not charge any interest or have any hidden fees or costs associated with doing a payment deferral. We are just giving you an option to not have to put out any money now and over the next few months.
TotalPrint USA is a Managed Print Services company that helps you manage your printer and copier fleet to give you maximum saving. TotalPrint USA only uses brand new HP LaserJet Enterprise Printers, Copiers and MFPs. We also include OEM toner, parts, and service in all of our programs and our service footprint is second to none.
Contact your TotalPrint USA representative today to see how you can take advantage of our Payment Deferral Program. Longer payment deferrals available for businesses that qualify. Limited time offer for new customers only.