Research Shows That the "Humble Printer" Remains a Security Blind Spot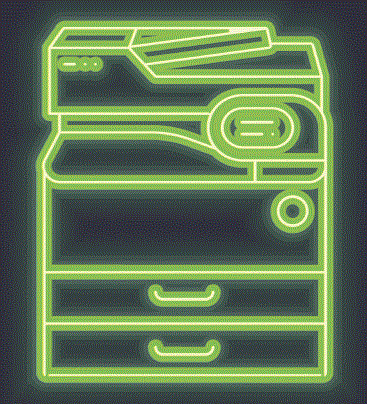 Even as IT security threats are increasing, hardware security efforts often aren't keeping up. Perhaps nowhere is that more evident than with printers. Though IT professionals are increasingly aware of the dangers unprotected printers pose to the network, printers continue to hide in the security blind spot, with the majority of them running under-protected.
"Vulnerabilities are being exposed in all kinds of network-attached devices, including the humble network printer," says Ben Vivoda, director of printing systems for HP South Pacific. "Typically, we're seeing the printer gets left out and overlooked and left exposed. Businesses can no longer afford to overlook print when it comes to their overall IT cybersecurity strategy."
In fact, according to a recent survey conducted by Spiceworks, printers are the source of an increasing number of security threats. Today, a printer is 68% more likely to be the source of an external threat or breach than it was in 2016; it is 118% more likely to be the source of an internal threat or breach.
Yet only 30% of IT pros recognize that printers pose a security risk. While this figure has roughly doubled since 2016, it is still too low, and reflects a dangerous reality. Many IT pros seem to hold an outdated view of printer security, perhaps hanging on to the legacy perception that printers are safe inside the perimeter of the network.
Even for those IT pros who recognize the risk, securing the glut of end-user devices often takes top priority, leaving printers wide open and networks vulnerable. While it is understandable that printer security has taken a backseat to other endpoints in the past, it is critical that IT organizations start addressing the risks unsecured printers pose to their broader IT infrastructure and overall company risk governance.
Are printers really a problem? In a word, Yes. In an era where new security threats emerge every hour, a printer can make for an easy target. "Modern printers are essentially advanced, specialized network hosts, and as such, they should be given the same level of security attention as traditional computers," says Kevin Pickhardt in Entrepreneur.2 "Office printers are not only potential sources of data loss and confidentiality issues, but attack vectors that hackers can exploit." Case in point: Last year a hacker reportedly used an automated script to access 150,000 publicly accessible printers, including a large number of receipt printers, and instructed them to run a rogue print job.
Industry analysts agree. According to IDC, "Most printers have broad access to an internal network. An attacker who compromises a printer can have unfettered access to an organization's network, applications, and data assets."
What does an under-protected network printer look like? It is not hardened and therefore left wide open to a wide range of network protocols. It requires no access controls (even setting an admin password is often overlooked). It allows sensitive documents to be printed without authentication, where they can languish in the output tray all day. It sends unencrypted data over the network. It runs outdated firmware, or is not monitored for security threats.
These various security failures will have consequences. Gartner predicts that, by 2020, more than half of Internet of Things (IoT) projects will expose sensitive information due to failures to leverage hardware security features, up from less than 5% today.
This is just a small excerpt from a survey that HP commissioned Spiceworks to conduct in May 2018. This survey targeted IT decision-makers, including IT directors, IT managers, and other IT staff, to understand current printer security practices and identify areas of risk.Survey results included responses from approximately 500 participants in North America, EMEA, and APAC who work at organizations with 250 or more employees.
To get the complete 12 page Spiceworks Survey on Printer Security: The New IT Imperative, fill out our Contact Form and we will send you a copy.