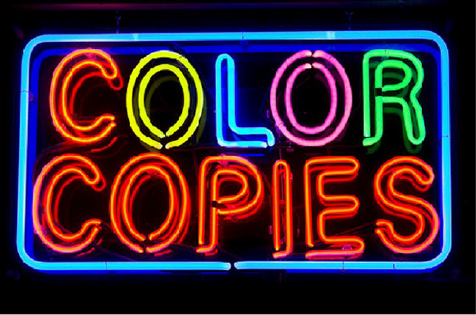 If you are like most companies, you try to reduce the amount of color printing and copies to help reduce your printing and copying costs. In some cases, you may only want to give certain users the ability to print in color or make color copies.
Today, we will show you an easy way to restrict Users from making Color Copies on HP MFPs unless they have the correct PIN Number that allows them to make color copies.
Restricting Color Copies on the HP MFPs is something that is very easy to setup and use and only takes a few minutes to implement. There are only two steps needed to enable this capability.
The first step is to require a User PIN Number to make color copies. To enable this setting, open the HP MFPs embedded web page by entering in the IP Address of the device into the address bar of an internet browser. When the web page comes up, click on the Security Tab at the top and choose Access Control from the left menu bar. Expand the Copy Section and change the blue checkmark symbol to the yellow lock symbol for the Make A Color Copy function. Be sure to click Apply in the lower right corner of the web page to save your settings.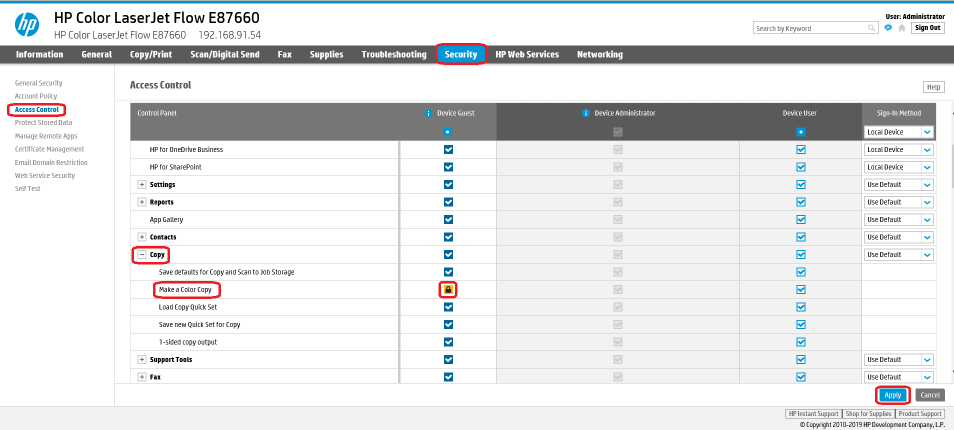 Next, we will need to add in the users who can make color copies and assign them a PIN Number. To do this, stay on the same web page (Security -> Access Control) and scroll down to the bottom of the page to the Device User Accounts section.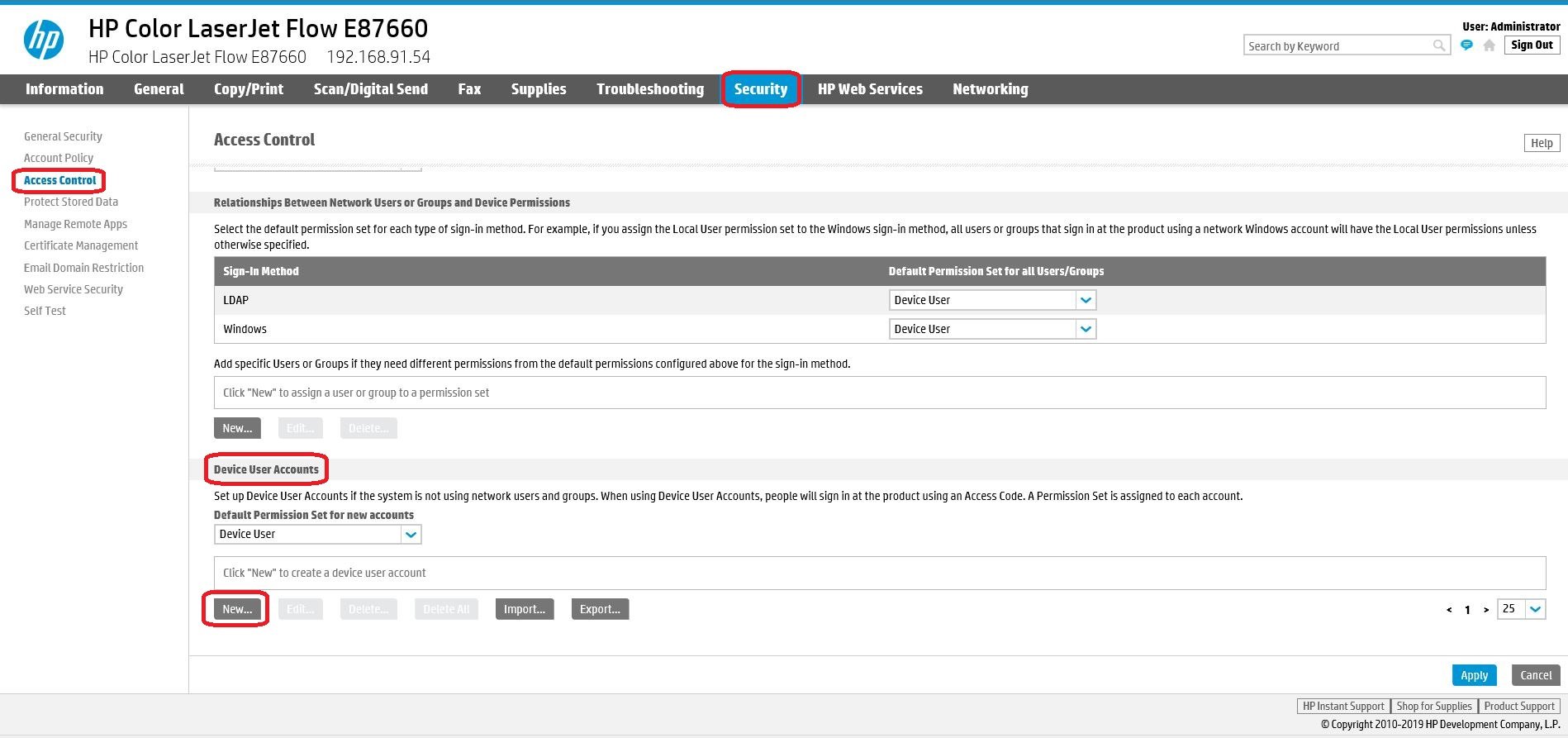 Under the Device User Accounts, click the New... button and add the users who you want to grant the ability to make color copies. Enter in the User's Display Name and a PIN Number that you want them to use to make color copies.

Once this has been setup, anyone who makes a copy on the HP MFP will not be able to copy in color unless they enter in a valid User PIN Number. The control panel will show the Color/Black option as being locked out.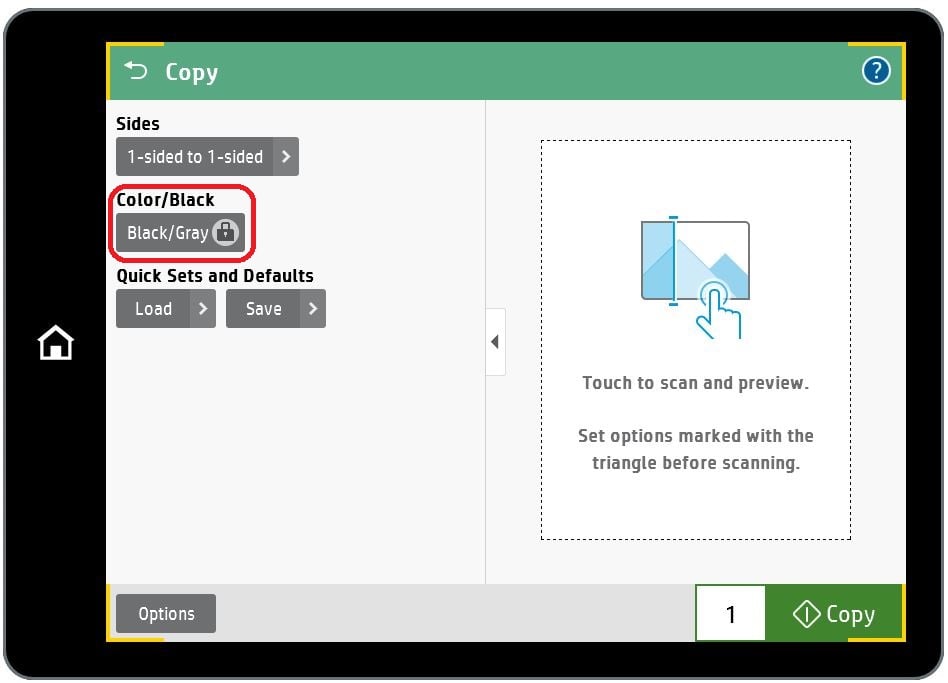 If the user tries to change this option to Color, they will be prompted for their User PIN Number. Upon entry of a valid User PIN Number, they will then be allowed to choose Color as the option. Otherwise, it will only allow for Black and White copies.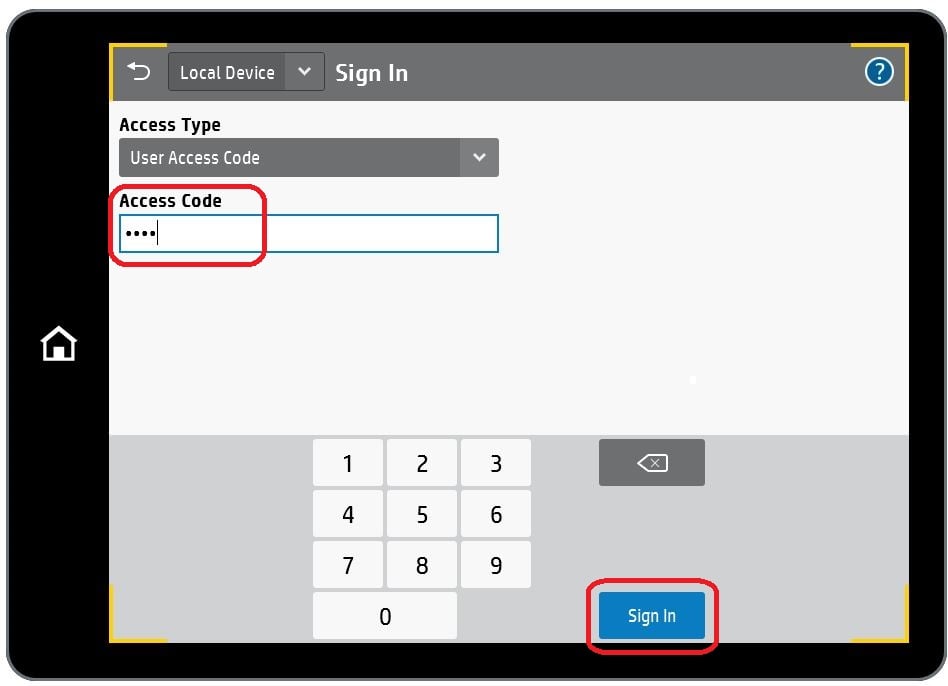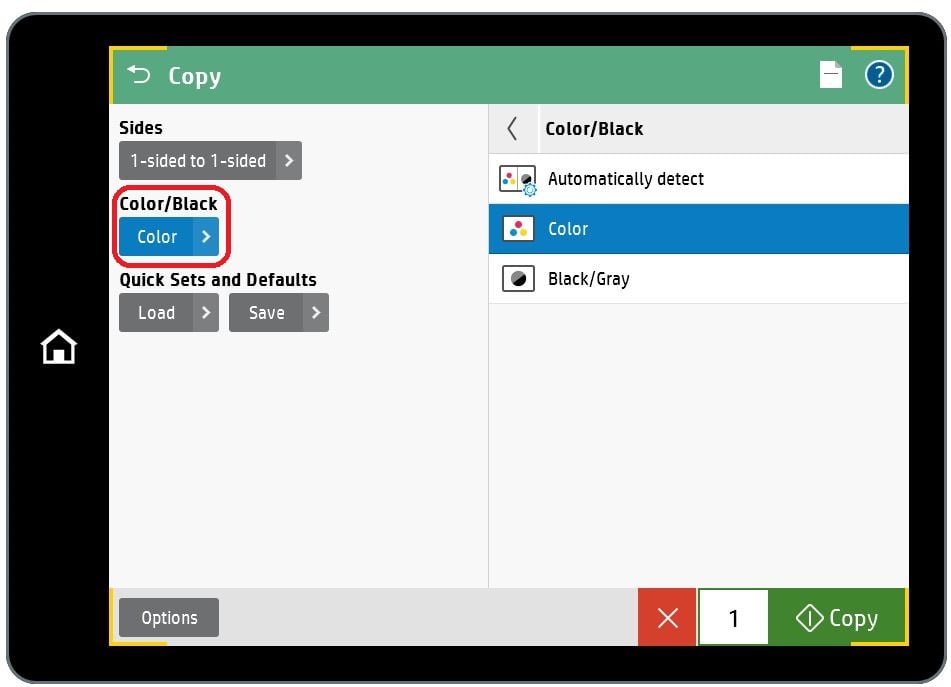 In addition to using a User PIN Number, this can also be configured to use the user's network login credential and/or a proximity card or employee ID card.
For more information on how TotalPrint USA can help you get the most out of your HP LaserJet Printers and MFPs, contact us at 855-915-1300 or visit us at www.totalprintusa.com.