A Managed Print Services program is the consolidation and management of an organization's copiers, printers and multifunction devices under a unified program. The MPS vendor owns and manages the equipment and provides the supplies, service, and support eliminating the need to purchase or lease printers and copiers.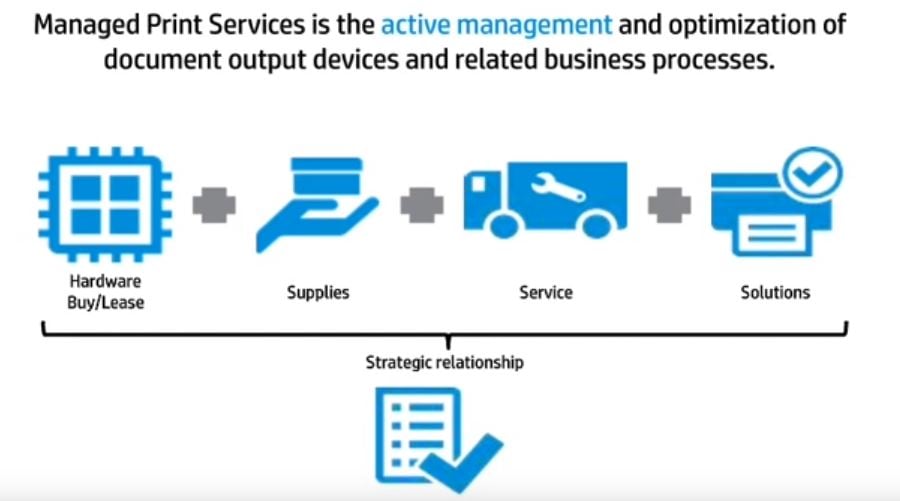 Managed Print Services is recognized as a best business practice.
Benefits of a Managed Print Services program:
20%-30% savings over current lease or purchase costs.
Never having to lease or purchase a copier or printer again.
Easy to add to your existing printer and copier fleet allowing to you to start saving money immediately.
Supports sustainability goals: reducing paper, toner, and energy usage.
Consistent and intuitive user interface making it easier for users to work among different devices.
State of the art equipment meets all standard business needs.
Supplier provides all supplies except paper.
Toner monitoring with automated replenishment.
Automated meter collection.
Streamlined order process - no purchase order required.
Guaranteed up time and response time.
Flexibility to change equipment if departmental requirements change.
Predictable and controllable costs so that companies can stay within budget and control the growth of costs over time.
Regular, detailed reporting and ongoing consultation.
Security compliance.
Bundled solutions without having to pay huge up front costs for the solution.
One invoice for all costs associated to your print output.
Did you know?
Organizations can spend up to 3% of annual revenues on print.
Managing your printers and supplies can reduce your overall printing costs up to 20% to 30%.
The ratio of employees to printers is an average office is 4:1, but the optimal ratio is 10:1.
40% of IT help desk calls are printer related.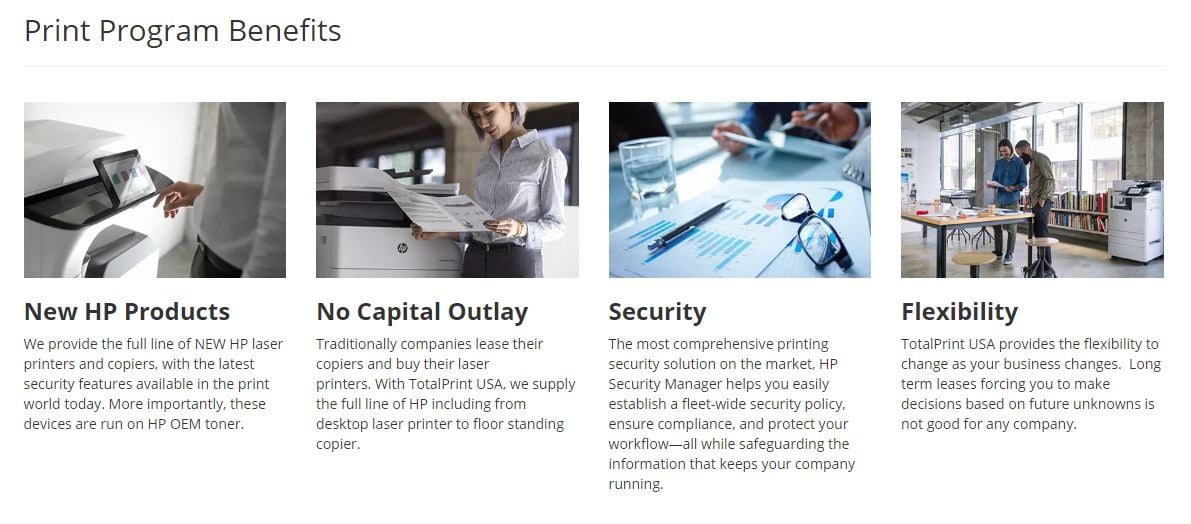 To see how a Managed Print Services program can help your organization, contact TotalPrint USA today.