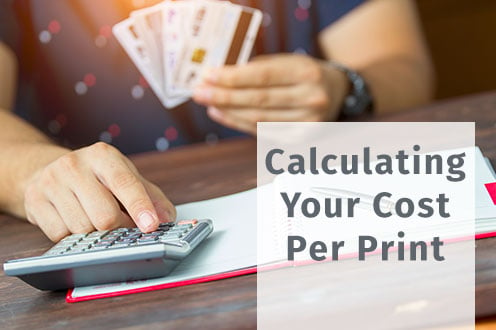 You would think that if you had the choice between two mono copiers where one costs .0090 cents per page and the other one costs .0045 cents per page, the obvious choice would be the one with the lowest cost per page. We are going to show you why getting the lowest cost per page does not always mean that you will be paying less for your printing and copying costs.
Does getting the lowest cost per page always mean you will be getting your biggest savings? In a lot of cases, it does not. Below is an example where we had a customer who was paying .0045 cents per page. Our recommended replacement copier was going to be at .0090 cents per page. They indicated that our cost per page was too high. So we sent them the math behind our recommendation.
We compared our copier to theirs in pricing using their average monthly volumes. This customer needed to replace 200 copiers due to their lease coming to an end. They were currently paying $115 per copier per month with a cost per page click charge of .0045 cents per page.
Based on their volume, our recommendations was to go with a copier where the monthly rental/lease costs would be much lower but it had a higher cost per page click charge. Even though the machines were comparable in speed and capabilities, the one with the higher cost per page was actually a better deal. And below is our math to support our recommendations.

As you can see, even though the machine that we are recommending is twice the cost per page, the customer would save $54.75 per month per copier based on their average monthly volume. In this case, the customer needed to replace 200 copiers that were coming to end of lease. When you multiply the monthly savings per copier by 200 copiers, it came out to almost $11,000 a month that the customer would save. An annual savings of $131,400. We estimated that the break even point would be a volume of 15,000 clicks per copier before the higher priced copier would become cost effective.
This is the kind of detailed analysis that you get when you use TotalPrint USA. We actually analyze your print and copy fleet and come up with the most cost effective solution for maximum savings. Most other vendors will just recommend something similar to what you already have and you will end up paying more because they did not do the proper analysis and optimization of your printer and copier fleet. They will simply do a one for one replacement and do not give you the best and most cost effective solution.
Analyzing your device costs, print volumes, usage, locations, and environment are just a few of the variables that we look at when optimizing your print and copy environment. We do an in-depth look at all these variables and come up with a plan that allows you to ease into a Managed Print Services program without any headaches or disruptions to your business.
For more details on how you can maximize your savings, call or contact TotalPrint USA today for a free print and copy fleet analysis and start saving today.